Sure Petcare has created a variety of microchip cat flaps to suit most homes. Their cat flaps are designed to keep unwanted pets from entering your home. This works by scanning your pet's implanted microchip or RFID collar tag, making your home a secure space for your pets.
Check out our overview below to determine the best cat flap for you.
Types of SureFlap Cat Flap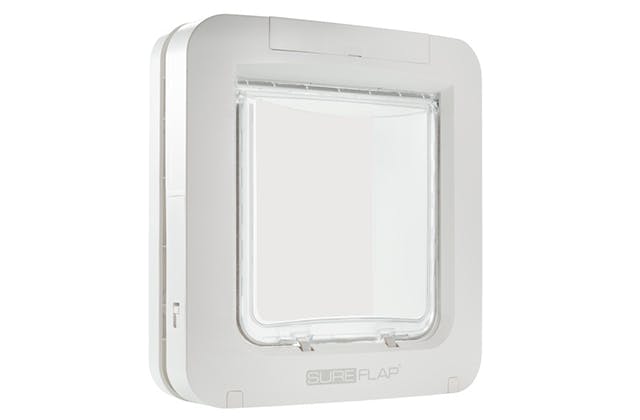 SureFlap Microchip Cat Flap
The microchip cat flap is simple and effective. It is very easy to install and configure with a button. The greatest advantage of this is that it allows selective access, which means that any cat can enter and exist on your property. The cat flap includes a four-way manual lock that gives you greater control when you want to let your cats in or out.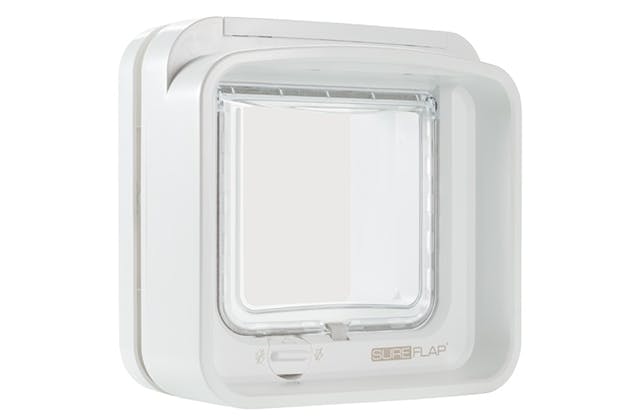 SureFlap DualScan Microchip Cat Flap
This cap flap has all the features a microchip cat flap has, plus DualScan technology. DualScan technology enables some cats to be kept inside the house, allowing your other pets to leave and enter whenever they want. This makes it ideal for households which have multiple pets.
One advantage this cat flap has is an indoor safety mode, which allows cats to return inside if they leave via an open window. This is ideal to have especially during the night as you will not have to worry about leaving a window open during the night.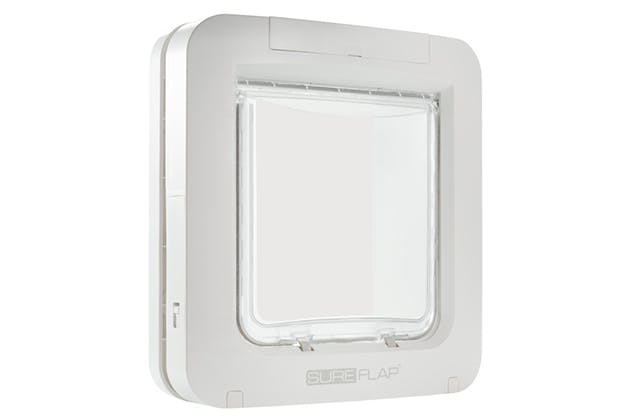 SureFlap Microchip Pet Door



A Microchip Pet Door is the perfect size if you have a large-sized cat, such as a Maine Coon. It also has a curfew mode, allowing you to keep your cat inside during certain periods. When on curfew mode and your cat is already outside, it will still allow your cat to enter the house.


It also allows you to set specific times so you can lock and unlock your cat flap, giving you full contol over when your pet can leave.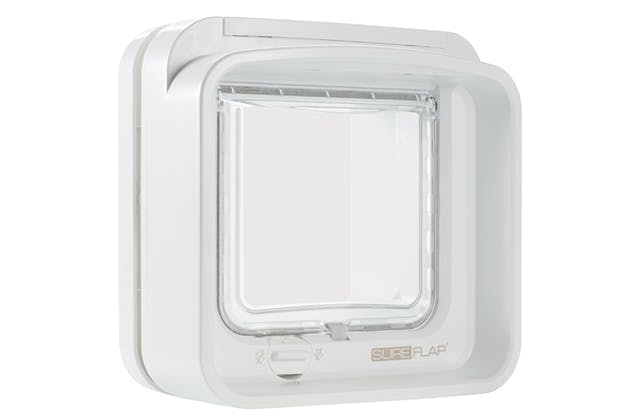 SureFlap Microchip Cat Flap Connect
This has the same features as our DualScan Microchip Cat Flap, but with the addition of a smartphone connection. The cat flap connects to the Sure Petcare app, which is then connected to a hub. Having an app gives you peace of mind because it enables you to follow your cat's activities in and out of the home. This can also help you identify changes in their behaviour that might indicate your cat is ill or stressed.
You can also receive alerts when your pet enters or exits the cat flap, and you are able to lock the cat flap remotely from anywhere you are, as long as you have a signal or are connected to WiFi.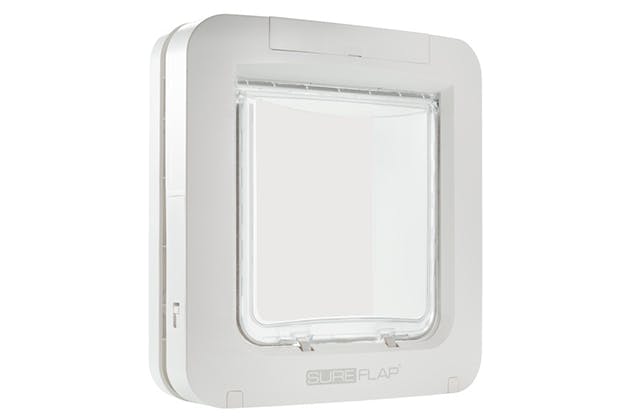 SureFlap Microchip Pet Door Connect
This cat flap has the same features as a Microchip Cat Flap Connect but is only suitable for larger-sized cats. This product has a curfew mode and allows only selective access, which means it can prevent specific animals from entering while allowing any animal to exit.

Being able to access it remotely gives you peace of mind as you are able to track your cat's whereabout and know they are safe. If you would like to know more, get in touch by viewing our contact details below.
Speak to a cat flap expert
At Hunters Glass Ltd, we specialise in installing cat flaps throughout the UK, this includes London, Leeds, Sheffield, Manchester, Birmingham, Nottingham and Peterborough. Having installed many cat flaps over the years, we are confident that we can help you make the right choice for you and your cat.
Our professional cat flap fitters will be happy to guide you through the enitre process from start to finish. From choosing the correct cat flap to installation, we have you covered. Head over to our gallery page to browse through our previous work or speak with us today by calling us on 0330 133 1655.