Domestic Glazing Repair Specialists
Our domestic glazing repair services are available throughout London, Leeds, Sheffield, Manchester, Birmingham, Nottingham and Peterborough. We can deal with any type of window repair you may require. Whether it is a domestic repair or a commercial one, we are here to help.

Our team of glaziers can replace broken glass in windows or doors or they can replace any broken handles or seals. If you are in need of a window repair today, please don't hesitate to contact us at 0330 133 1655 or email us on enquiries@huntersglass.co.uk We offer our emergency glazing services twenty-four hours a day, seven days a week.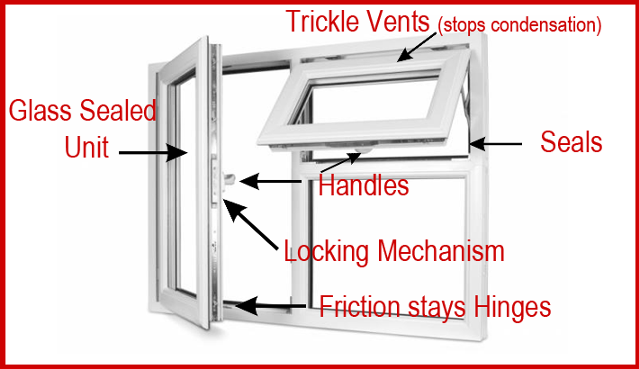 Our Approach to Domestic Glazing Services
Our skilled glaziers are fully equipped and with the credentials and certifications to prove it. With their expertise, a wide range of problems can be resolved immediately. We take exact dimensions of your current windows in order to present flawless options and to enable smooth recommendations and actions.
Evaluation and Measurement
The procedure is started by our skilled glaziers carefully inspecting your windows. The foundation of the succeeding actions is accurate measurement.
Expert Recommendations
With years of experience under their belts, our glaziers offer advice that is specific to the circumstance. In the event that a replacement turns out to be the best option, they walk you through the procedure to ensure your understanding.
Seamless Window Glass Replacement
Once we have the required materials, we can begin replacing the window glass. Our thorough process makes sure that every step is carried out perfectly, extending the life and functionality of your new window.
Timely Completion
We are aware of how crucial time is to this procedure. Our dedication to prompt completion remains on time as we start the window glass replacement process. The space will quickly regain its practicality and aesthetic appeal.
Domestic Glazing FAQs
How long does it take to get a new window installed?
Double-glazed units usually take 2-5 days, depending on the type of glass required.

We also carry out single glazing replacement, whether clear or obscure glass. This glass is carried on our vans and can be fitted the same day (excluding toughened safety glass, which can take 3-5 days from measuring).
If you would like to know more about our process when it comes to our domestic glazing services, please get in touch with our team today by viewing our contact details down below.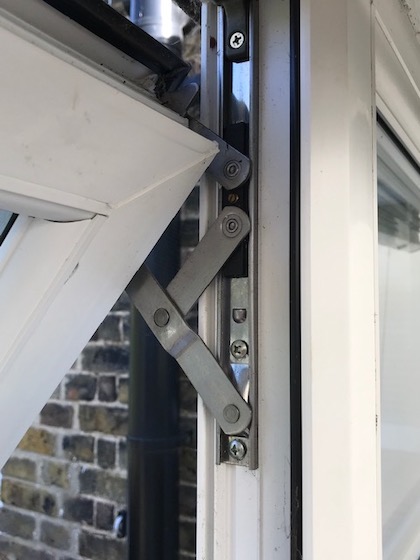 Can't open that door or window because the lock or hinges are broken or seized?

We can fix the most common lock, handle and hinge problems quickly, easily and for less than you'd expect.
Until a few years ago, there was no real alternative other than replacing the entire window or door. Many traditional window and door companies don't want to carry out repairs and will only offer you a costly replacement window or door.
With almost 20 years of experience in the glazing industry, Hunters Glass Ltd can offer you a cost-effective solution to all your window & door problems with no pressure sales and probably save you thousands of pounds by simply replacing your locks, handles and double-glazed sealed units.
Window Maintenance: Our glazier's advice
Maintaining and caring for your windows is very important, and it can help with costs in the long run. Our window repairs team here at Hunters Glass Ltd suggest a few things to keep your windows in tip-top condition:
Regular cleaning
Cleaning your windows regularly helps with the constant removal of both dirt and mould. Different types of window frames require different cleaning, but generally, a damp cloth is all you need.
Sealing off gaps
This is the process of ensuring any gaps or holes that appear are resealed. Gaps will mean warm air is lost more readily and that water remains, encouraging the formation of dampness and mould.
Inspecting your windows
Checking your windows regularly for any signs of loose sealant or rot is very important.
Get on top of repairs: Repairing any broken parts to your window quickly is ideal. Leaving broken parts for a long time could make the situation worse and, therefore more expensive.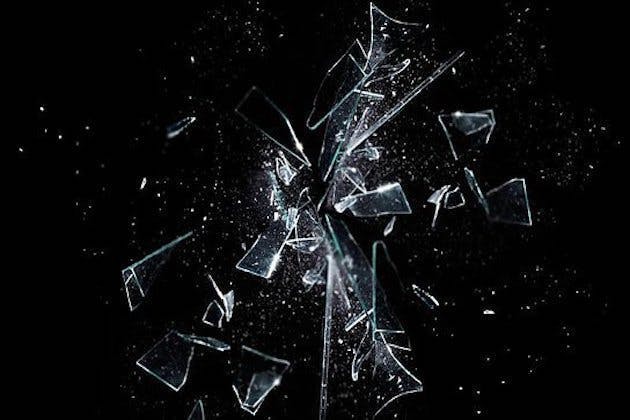 Why may I need to replace my windows?
Naturally, there will always come a time when your windows will need replacing instead of repairing. Our team at Hunters Glass Ltd are on hand to advise and help. Our glaziers have put together a list of general points to follow when it comes to determining if your windows need replacing:
When your windows become hard to open and close
Over time, wooden windows can warp and aluminium windows can corrode. This can be apparent when you start to struggle to open and close your windows.
Excessive mould
When your windows become a breeding ground for mould it is highly advisable to replace them. It has become apparent that the seals will have gone. Mould is also a nasty health hazard for you and your family.
Excess noise
The joints in your windows can become loose over time causing drafts and excess noise. Constant repair can become expensive as a replacement will ultimately solve the issue.
Optimise energy efficiency
Ensuring all of your windows are double-glazed will help keep your energy bills down.
It's an emergency, can you help?
We now offer domestic emergency glazing services.
Our emergency glazing services offer a 24/7 service when it comes to broken windows and doors. If your home or office has been broken into, our team of emergency glaziers are on standby to help. Our glaziers will initially board up any smashed windows or doors for your safety. Then, they will replace the broken glass as quickly as possible.
We understand that anything can happen anytime, especially when your windows need repairing in the middle of the night, which is why we offer domestic glazing repair services across the UK. From boarding up to installing new windows, we have you covered, so you can be assured you are in safe hands with us.
If you are still unsure of what Hunters Glass Ltd can offer, please feel free to browse through our previous projects across London, Leeds, Sheffield, Manchester, Birmingham, Nottingham and Peterborough by heading over to our gallery page.
Contact our glazing experts
To get in touch with our team, please call us on 0330 133 1655. Alternatively, you can request a quote via our contact form and we will be happy to help.
Our professional and reliable glaziers are available throughout London, Leeds, Sheffield, Manchester, Birmingham, Nottingham and Peterborough.