Commercial Glazing
Here at Hunters Glass Ltd, we provide emergency glazing and boarding up service for the commercial sector twenty four hours a day, seven days a week. Get in touch today with Hunters Glass Ltd for all of your commercial glazing needs on 0330 133 1655 or email our glaziers at enquiries@huntersglass.co.uk Our team of emergency glaziers are available in London, Leeds, Sheffield, Manchester, Birmingham, Nottingham, Peterborough and other areas of the UK. We also provide non-emergency window repairs of any kind, whether it is a broken hinge or a damaged seal.
When it comes to commercial glazing, it is very important that you use a reputable company. Commercial glazing is not the same as domestic glazing or double glazing. Specific glass is used alongside specific equipment, and it is highly important that all UK Health and Safety Regulations are met. You can guarantee that our team of glaziers here at Hunters Glass Ltd will carry out any job to the highest of standards.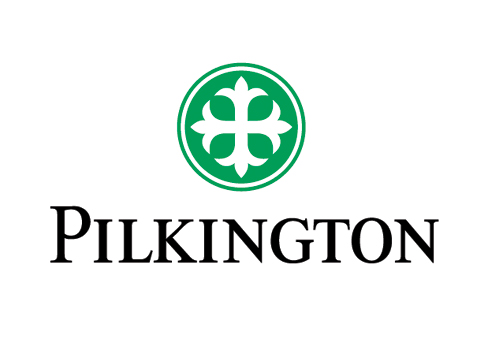 Why choose Hunters Glass?
With many years of experience in the glazing industry, you can count on us! Our commercial glazing services cover a range of things, this includes:
- All sizes of shop front glass replaced same or next day whenever possible.
- We use the latest types of laminated safety glass for shop fronts and door panels as required.
- We can install all types of toughened glass for balustrades and AP glass doors including extra fast processing for speedy fitting.
- We do all timber frame and metal casement hack outs.
- All types of office partitions whether toughened or laminated.
You will be pleased to know that we are accredited members of The Guild Of Master Craftsmen and CHAS, therefore you can be assured all of our projects are completed to the highest standards and meet your individual specific requirements. Our team is highly trained and are able to fit replacement glass to any window and our specialist knowledge of using access equipment that may be needed to carry out any form of commercial glazing (including roof work and working at height). Browse through our work by heading over to our gallery page. We have also been rated very highly by our previous clients, read through their testimonials by visiting our reviews page.
All of the glazing provided by Hunters Glass Ltd is specially designed for commercial use, offering the following benefits:
- More natural light can enter your workspace.
- Limits solar energy absorption, so your work environment will be of an optimal temperature. This limits UV rays too. Protecting your staff and any furniture.
- Aesthetic appeal for retail stores.
- Good insulation properties, allowing businesses carbon footprints to stay low.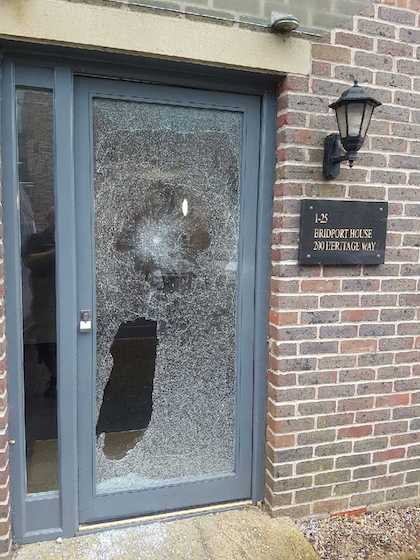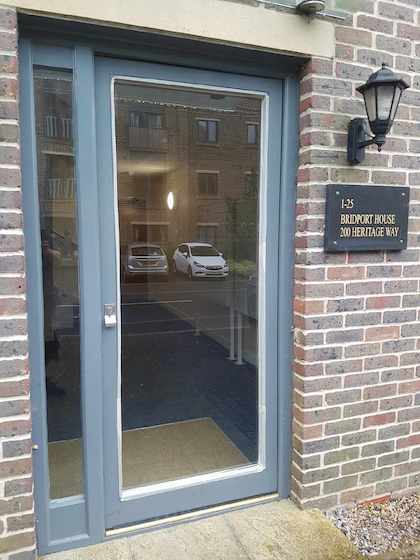 Specialist commercial glaziers
Hunters Glass Ltd's specialist commercial glaziers come highly recommended. Our team of glaziers can assist your company in a number of ways. Our glaziers can provide the following window repairs:
- Emergency boarding of all kinds including temporary working doors.
- Fire-rated glass including all types of Georgian wired glass and Georgian wired polished plate, for a 30-minute fire rating.
- Transparent wireless fire-rated glass with various thicknesses with fire ratings ranging from 1 to 3 hours.
- Acceleration to contract specialist orders.
- Glass bends are fitted in annealed glass and laminates.
- Roof glazing and height work specialists.
- Oversized double-glazed units with specialist makeups.
- Glazing contracts and multiple hack outs.
- All types of mirrors supplied and fitted.
- Remove and dispose of all types of glass.
So whether you are looking for commercial glaziers or would like to book an emergency commercial glazing service with us, get in touch with us today by viewing our contact details down below!
Our team here at Hunters Glass Ltd highly recommend window filming when it comes to commercial glazing. These thin laminates offer many advantages to those who own commercial premises as well as benefiting those individuals who work there. Some of these benefits include:
- Reduces glare meaning those working inside can stay more focused.
- Reduces a company's carbon footprint, thus saving money and reducing overhead costs.
- Heat reduction, meaning a more comfortable temperature all year round - allowing companies to follow strict Health and Safety Guidance.
- Provide privacy.
- Scratch resistant and easy to remove without damaging the actual glass.
Is it an emergency?
We can offer emergency glazing services. Our glaziers supply a 24/7 service when it comes to any broken windows or doors. This applies to windows or doors which have a crack in too. A minor crack can expand over time. If your office or commercial building has been broken into, our team of emergency glaziers are always available to assist.
The team of glaziers here at Hunters Glass Ltd will initially board up any broken and smashed windows or doors for your safety. Then the broken glass will be replaced as quickly as possible. You can guarantee all clear up will be sorted too, to get in touch please view our contact details down below.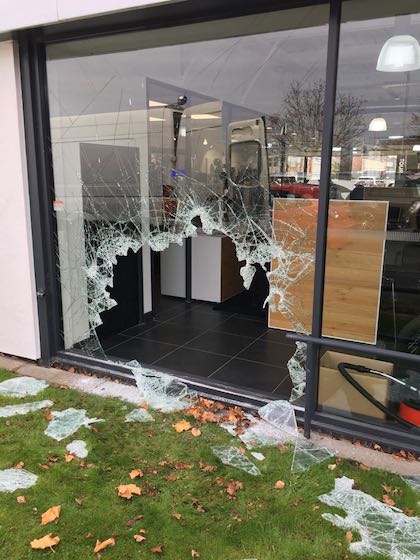 Call one of our glazing experts now on 0330 133 1655
Our 24/7 commercial glaziers, across London, Leeds, Sheffield, Manchester, Birmingham, Nottingham and Peterborough, are just one phone call away. We are also happy to offer free quotes on our commercial glazing services, simply send us a quick message using our contact form and we will be happy to help.