Cat Flap Fitting Peterborough
Offering cat flap fitting services across Peterborough and the surrounding areas.
From standard cat flaps to microchip cat flaps, no matter what type of cat flap you may require, here at Hunters Glass Ltd, we can help you install it! For bespoke fitting services, talk to our professional fitters by calling us on 0330 133 1655 and we will be happy to help.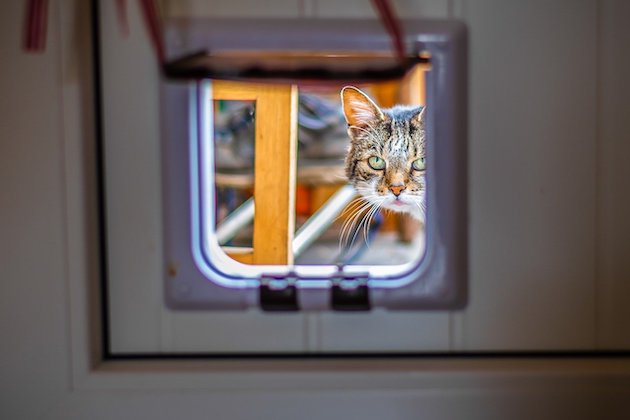 Reasons you should choose us to fit your cat flap
We are Sureflap Pet Doors approved installers and ensure our highly reliable and skilled glaziers fit all doors to the highest standards and meet your requirements. We have you covered, from helping you choose the right cat flap to installation.
How to choose the right cat flap for your cat
There are a few things that you need to consider which will help you choose the right cat flap for your home. Here at Hunters Glass, we have listed a few of these factors for you.
Choose the right size for your door
Cat flaps come in various sizes to suit your cat's needs. Certain cat flaps are created to be a little bit bigger, in case you have a dog and would like to use it for them too. Opt-in for a larger size if you have multiple pets in your home.
Is it getting fitted into a UPVC, metal or wooden door?
No matter what material your door is made of, a cat flap can be fitted in all types of doors. So whether you have a UPVC, metal, wooden or a door made of a different material, you can still install a cat flap.
If you would like to discuss your options with us or have any questions, get in touch by viewing our contact details below.
Book a call with an installer
To book a call with our cat flap fitters across Peterborough, call us on 0330 133 1655. Alternatively, you can email us at enquiries@huntersglass.co.uk and we will get back to you as soon as we can.