Cat Flap Fitting Services in Manchester
Bespoke cat flap services across Manchester.
Choosing the right flap for your cat can be overwhelming, especially when there are various options to choose from. If you are unsure on the type of cat flap to install, our professional cat flap fitter across Manchester are on hand to help. Find out more by calling our fully qualified and highly knowledgable cat flap fitters on 0330 133 1655.
Why Choose Hunters Glass?
When you choose us to help install a cat flap, we ensure to deliver a professional service. Our double-glazed units are guaranteed against misting up. We ensure that we get the exact measurements of your door to create a toughened unit with a hole pre-cut, suited to your needs.
We then install the flaps into the panel and fit them into your door. We always advise our customers not to cut a hole in an existing single glass door and recommend replacing the glass with a toughened safety glass.
Our bespoke services are available across Manchester and the surrounding areas and are a happy of offer a free flap fitting quote! If you would like to know more about us and our services, simply get in touch with us by clicking the link below.
Sureflap Pet Door Approved Installers
You will be glad to know that our fitters across Manchester are fully trained and qualified to install a range of cat flaps, including Sureflap Pet Doors, so you can be assured that you are in safe hands with us here at Hunters Glass.
How does the Sureflap Pet Door work?
When you choose to go ahead with Sureflap, we highly recommend getting the Sure Petcare Microchip Cat Flap Connect. This is because it gives you full control and insight into your pet's activity.
Firstly you connect the hub to the router; this connects the cat flap and the internet.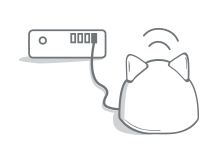 Once you have it set up, the Sure Petcare app sends notifications and reports on your pet's location as well as its activity.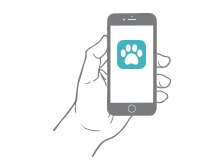 You also have full control when your pet is allowed to leave and enter your home.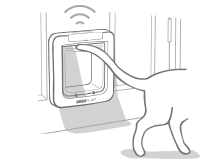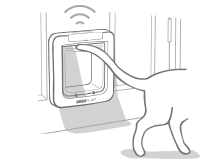 If you have multiple pets, you have full control over choosing which pet is allowed to leave via the cat flap.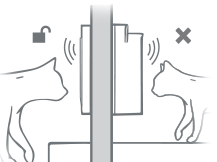 (More: Benefits of Microchip Cat Flaps)
Want to know more?
For more information on our cat flap fitting services across Manchester and the surrounding areas, contact us today by calling us on 0330 133 1655 and we will be happy to help. You can also email us at enquiries@huntersglass.co.uk or message us using our contact form, and we will get back to you as soon as possible.
Whilst you are waiting, you can browse through our previous cat flap installation projects by visiting our gallery page or reading through the reviews left by our customers.
We hope you choose Hutners Glass for any cat flap installations you may require.