We've picked up some helpful tips in our many years of experience in cat flap fitting. Now we want to share them with you so if you want to get some useful cat flap tips keep reading...
We fit various cat flaps and pet doors across London, Leeds, Sheffield, Manchester, Birmingham, Nottingham, Peterborough, and the rest of the UK.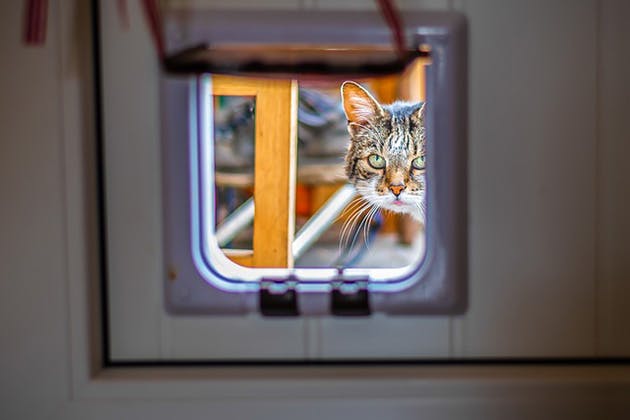 Our Top Tips On Installing Cat Flaps
Make sure your cat is comfortable with the new cat flap.
Before installing the cat flap, getting your cat acquainted with it is a good idea. We recommend placing the cat flap near your pet's food. Your cat will now become accustomed to using the cat flap. Cats are naturally curious so they will inspect the new cat flap. This is great if you have a microchip cat flap because you can programme it to their chip before installing it in the door or window.
Programme the cat flap
Before you programme the cat flap, ensure your cat has the right microchip fitted or a collar tag compatible with the new cat flap. Once you have this sorted and choose a microchip cat flap, ensure you have programmed your cat's microchip or collar tag to the cat flap before the installation. This ensures you do not accidentally programme a neighbour's car after the installation.
Consider where the Pet Door should be placed
Pet Doors may be fitted in both doors and windows, providing you with many options regarding where you want to put the cat flap. Your cat may be more mobile than you realise, and some windows are commonly disregarded because people believe the cat will not be able to scale them.
Installing a pet door in a location that opens out into a covered part of your garden is always a good idea. When your pet enters and exits the house, they want to feel safe.

Your Pet's Height
Fitting your cat flap 20cm from the floor's bottom is recommended. We've found that in our experience, this is the optimal height for installing the cat flap. If you need to raise the cat flap, try adding stairs on either side to make it easier for your cat to get in and out. If you are unsure on how to do this, our friendly and reliable team will be happy to help!
Book the installation on a warm day
Getting a cat flap installed during a warm day will be pleasant for you and make it a lot easier to teach your cat how they can use their new cat flap. You may need to leave it open for a while so your cat can get used to it and not cause your home to get cold in the process!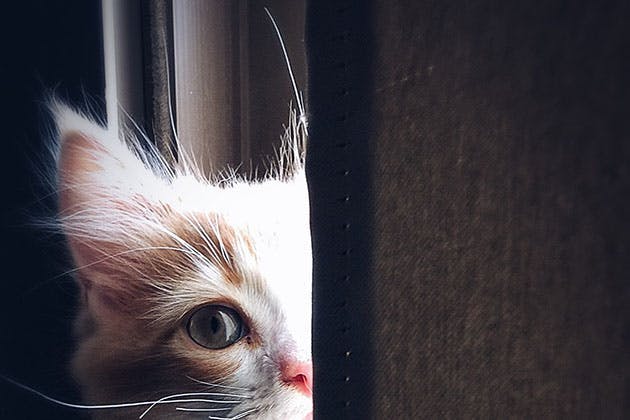 Raining Cats & Dogs
It will be easier for your cat to learn to utilise their new pet door when the weather is nice. You may need to prop the pet door open for a bit after it's been installed to help your pet become acclimated to it.

Ask a professional cat flap fitter
Installing a cat flap is harder than you think, and people often assume they can fit it. You need to have the right equipment for it too. Here at Hunters Glass Ltd, we use quality materials and equipment, have plenty of experience, and are confident that we can offer you our expert advice and guidance. Browse through our previous cat flap installation projects here.
We are cat lovers and skilled cat flap installers; I hope this information helps you decide where to build a cat flap; if you need cat flap installation or guidance, please do not hesitate to contact us using the details below.

Speak with a member of our team or visit our live chat feature
Please contact us soon on 0330 133 1655 to chat with our staff in London, Leeds, Sheffield, Manchester, Birmingham, Nottingham, Peterborough, or anywhere else in the UK. Alternatively, you can get a quote via our contact form and we'll get back to you as soon as possible.