Professional Emergency Glaziers across London
This includes Fulham, Chelsea, Tooting, Wimbledon and the surrounding areas.
Hunters Glass Ltd provides emergency glazing services for businesses and families who have had their windows shattered as a result of a break-in. When you hire us for a window repair service, we make sure the area is safe, board it up, and re-glaze it for you. If you have any questions, please contact us at 0330 133 1655 and we would be pleased to assist you.

Why Choose Us For Emergency Glazing
We have earned a great reputation with both our home and business clients over the years by providing friendly and professional window repair services throughout the UK.
When you book an emergency glazing service, you must ensure that the emergency glaziers you call are trustworthy and skilled in order to receive the best service possible during an emergency.

Whatever your needs are, our glazing professionals are available to help you with any emergency glazing services you may want at any time of day. If you'd like to learn more, please contact us using the information provided below.

(More: How to choose the right window repair company)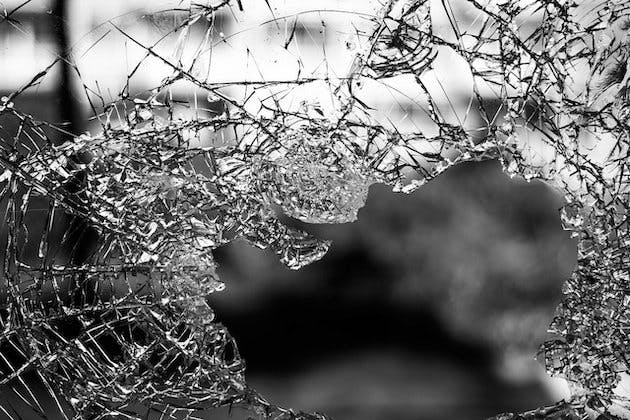 We understand how frightening it is to have your home broken into. You'll be relieved to learn that our expert glaziers are on hand to repair your shattered single or double glazing window or patio door as soon as possible. Visit our gallery page to see some of our prior work in London and the surrounding areas.

Emergency Commercial Glazing
Hunters Glass Ltd offers a complete commercial glazing solution whether you need a window or door fixed in your shop, factory, or office. We are convinced that no job is too big or too small for us to handle! Read through our client reviews here!

If you have had a window broken into and would like to get your window repaired as soon as possible, our glaziers across London, including Fulham, Chelsea, Tooting, Wimbledon and the surrounding areas, are available 24/7, call us on 0330 133 1655 and we will gladly assist you.
You can also get a free quote by sending an email to enquiries@huntersglass.co.uk or filling out our contact form, and we will respond as soon as possible.