Offering Glazing Services across Chelsea
Hunters Glass Ltd provides emergency glazing services for domestic and commercial clients, who have had their windows shattered due to a break-in. When you hire us for a service, we make sure the area is safe, board it up, and re-glaze it for you.
If you have any questions, please contact us at 0330 133 1655 and we would be pleased to assist you.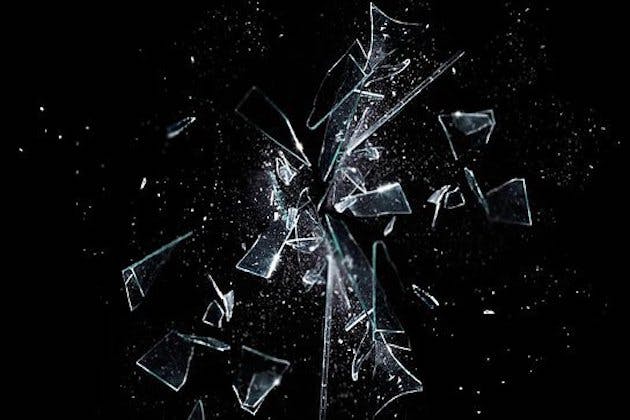 Our Glazing Services in Chelsea
When you call us for a glazing service, we'll make sure your property is boarded up right away, keeping your family or business safe. We take precise measurements to guarantee that all glass panels fit perfectly in your window or patio door. We provide single and double glazed windows and doors to suit your needs.

You can feel assured that you are in good hands with us because we are skilled glaziers. We have extensive glazing experience and ensure that all projects are executed securely, to the highest standards, and in accordance with your specifications.
Our glaziers are available throughout Chelsea, and if you'd like to learn more about what's included in our glazing service, please contact us by viewing our contact page.

Emergency Glazing Services
If you are in need of an emergency glazing service in Chelsea, we have you covered! Our 24/7 emergency glazing services include:
- 24/7 boarding up services; the security of your property is our primary concern and understand how important it is to get it secured as soon as possible.
- Domestic glazing repair services; from misted to foggy glazing, our glaziers can repair your windows!
- Commercial glazing repair services; from a small convinience shop to a large one, we are highly experienced in offering a range commercial glazing services.
Here at Hunnters Glass Ltd, we understand how stressful it is when your window gets broken, which is why we offer fast and reliable emergency glazing services across Chelsea. If you are unsure on why you should choose us, head over to our reviews page to read through what our customers are saying about our glazing services.
We strongly believe that your safety and that of your customers comes first. Therefore we never ask for an additional call out fee for any of our emergency window repairs.

(MORE: What you should do when you find your window broken)


Reasons why you need to hire professional glaziers
The glaziers here at Hunters Glass Ltd, offer a number of non emergency services too. The services on offer by our glaziers, are as follows:
Window Filming
Window filming is a cost effective and practical way to ensure that your staff have a comfortable environment to work in. The window film we provide ensures that:
Glare is reduced.
Greenhouse gas emission is reduced.
Energy bills are reduced.
Skin, equipment and furnishings are all protected from the sun's UV rays.
There is a constant, comfortable temperature.
Can be removed with ease.
Optimum privacy.
Commercial door repairs
If the doors of your business have become stuck and need realigning, please give our team of glaziers, Chelsea, a call today.
Reasons why you need to hire professional glaziers Chelsea:
Our window repair fitters at Hunters Glass Ltd have listed some reasons below why you need to hire our professional fitters, these include:
- We can guarantee the safety and protection of you, your customers and your staff.
- They offer competitive pricing.
- They have the right tools and materials for the job.
- 24-hour emergency glazing services are available.
- All projects are completed to the highest standards.
-Projects will meet your individual requirements.
-Glaziers are local, ensuring you get the same individual each time.
-We know what we are doing- after all we have twenty years experience!
-Results are delivered as expected and on time.
Here at Hunters Glass Ltd, we have completed a range of window repair services throughout Chelsea, you can browse through our work by heading over to our gallery page or if you would like to know more information, get in touch by viewing our contact details down below.
We pride ourselves in our great reputation. We are professional and trustworthy individuals, no matter the size of the glazing job. If you would like to read our reviews yourself, then please head over to the review page.
(MORE: Reasons to hire professional glaziers)
Book a Window Fitter in Chelsea Today:
Our glaziers here at Hunters Glass Ltd, are on hand 24/7. Our team has twenty years experience in the glazing field. We are highly professional and trustworthy, with a staggering reputation - please read our reviews for yourself!
You can get in touch with us by calling the team for a free no obligation quote on 0330 133 1655 or send us a message using our contact form and we will reply back as soon as we can. If you would prefer to email, drop us a message at enquiries@huntersglass.co.uk.
We hope you choose Hunters Glass Ltd for any glazing services or window repair services that you may require across Chelsea and the surrounding areas.