If you are a business owner or homeowner that has experienced a break-in where your glass windows or doors have been broken, it can be difficult to know who to call. You may not be aware that there are experts dedicated to completing glazing repairs which are available 24/7.
Our emergency glazing professionals are always on hand to help you when you need it most. If you require an emergency glazing professional immediately, please contact Hunters Glass Ltd on 0330 133 1655.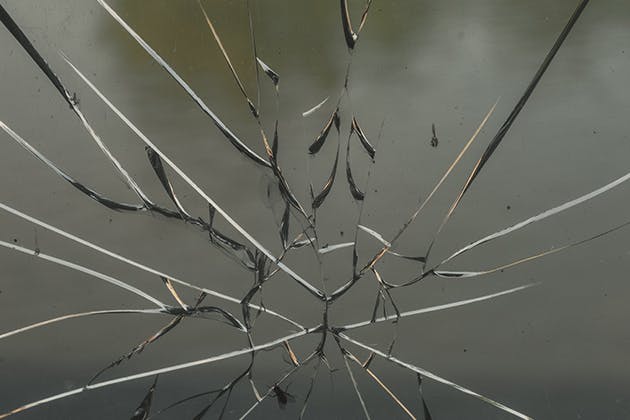 Here are a few reasons why you should hire an emergency glazier
The professionals at Hunters Glass Ltd have compiled the best reasons for homes and businesses to consider using a 24-hour emergency glazing service when they require a glazing repair:

1. Competitive pricing
When using an emergency service such as glazing repair, it's understandable that you may be concerned about the cost of repairs. At Hunters Glass Ltd, we strive to keep our prices fair. In addition, the cost of property damage and the risk of another burglary occurring could cost a lot more.
We offer free quotes to all of our customers across London, Chelsea, Fulham, Tooting, Wimbledon and the surrounding areas. Get in touch using our contact form and we'll get back to you as soon as possible or if your prefer speaking with our glaziers, please get in touch by viewing our contact details down below.
2. Experienced and specialised in Glazier repairs
When hiring emergency glazing professionals specialising in glazing repair, you can be assured that your glazing will be repaired to the highest standard. Unlike traditional glaziers, we are qualified and experienced in repairing glazing and protecting your property from vulnerabilities caused by broken glass.
3. 24-hour service
No matter the time of day, emergency glazing repair specialists are on hand to help with a 24-hour boarding up service that seeks to provide instant security to your home or business before full repair work takes place. At Hunters Glass Ltd, we ensure that your property is protected with our knowledge and expertise to create a secure and robust temporary solution that also helps to protect your property from outdoor elements such as the weather.
4. Available for both homes and businesses
Professional emergency glazing repair is not exclusively for businesses. In the unfortunate event of a home burglary, call a service to help you focus on what matters most and secure your home. Hunters Glass Ltd provides both domestic and commercial emergency glazing repairs.
5. High-Quality Tools
Attempting to repair your broken window yourself can cause you unforeseen damage or injury, even if you have some knowledge of the matter. Therefore, it's best to hire expert emergency glaziers to do the job. Experts are certified and trained to handle all kinds of jobs of different sizes. The professional tools that are used are also a big help. Our professionals are equipped with excellent gear, which is used to manage different types of glass and window fittings.
While working with a risky material such as glass, we ensure to act in accordance with the safety instructions as well as finish the task quickly and effectively. As a result, our tools allow us to work more quickly and effectively. Not to mention, our professional tools enable our teams to work on both residential and commercial properties. The higher-quality tools that we use, combined with our skilled team are what puts us above other non-professional glazing services.
6. Safety Measures
While carrying out the latest glass replacement tasks, our industry professionals make sure that the project is completed to the highest standard. This means that we adhere to safety regulations. Our professional glaziers examine the product before and after the glass fitting to spot any flaws. They are well acquainted with the quality of the glass and are capable of guiding you throughout the project for better safety measures.
Moreover, a significant benefit of hiring professional glaziers is that you become familiar with the level of service that's on offer. That's why many of our customers come back to us, time and time again for their emergency glazing work. They can rely on us. Here at Hunters Glass LTD, our glass and window repair specialists take safety measures seriously. Therefore, we always follow precise guidelines to ensure your property remains safe. Please use our contact details below to reach us if you have any questions.
Hire a professional emergency glazing repair service
Hunters Glass Ltd glazing experts with over 20 years of experience helping homes and businesses recover from a burglary throughout the whole of the UK, including London, Leeds, Sheffield, Manchester, Birmingham, Nottingham and Peterborough.
For 24-hour emergency glazing experts, contact Hunters Glass Ltd
We cover the whole of the UK, including London, Leeds, Sheffield, Manchester, Birmingham, Nottingham and Peterborough, with our professional emergency glazing repair and 24-hour support service. Call us at any time on 0330 133 1655 to book in and find out more about our repair service. To write to us, visit our contact page or send us an email at enquiries@huntersglass.co.uk.