When thinking about getting a cat flap installed, it can be difficult to find the right place for it. You will be glad to know that many cat flats are specifically designed to be easily installed in doors and windows, giving you plenty of places to choose from!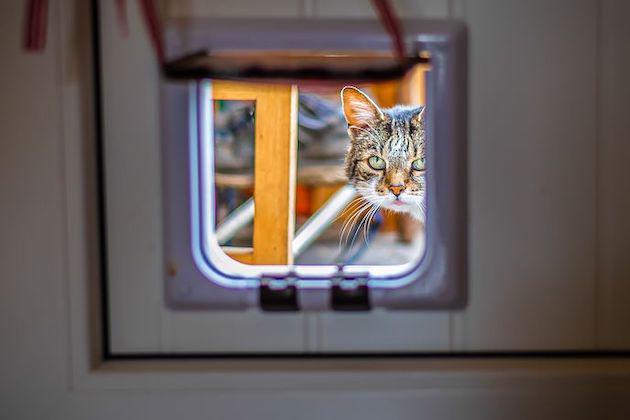 Where do I install a cat flap?
Make your cat feel secured
Cats often show signs of vulnerability, especially when it comes to other stray animals. When considering installing a cat flap, you may need to consider how the layout of your garden may affect it. If the cat flap leads to an open lawn or patio, there may be a high chance of your cat getting ambushed by other pets. The best option for this will be if you have a door which has access to a side alley. It could be perfect as it is a concealed entrance for your cat.
Install multiple cat flaps
Considering that cats are territorial, installing more than one cat flap might be a good idea. This is because it will allow your cat to enter the house quickly if something is bothering them.
Consider the height
Your cat's height should always be considered when installing a cat flap. The reason being is that when entering or leaving the house, it should be comfortable for them. A great way to measure the height is to measure your cat's stomach from the floor.
Still not sure where you should install a cat flap? Speak to our expert cat flap fitters by viewing our contact details down below.
Find out more
Our qualified fitters are available across Leeds, Manchester, Birmingham, Nottingham and Peterborough. Call us on 0330 133 1655 to find out more about our cat flap fitting services.
You can also browse our previous installation work by heading to our gallery page.