When pet owners get a pet door installed, such as a cat flap, they usually worry about the safety of the pet door. Even though it is the weakest entry point to a home, it is always good to consider security, especially if you have a large pet door.
Although we can help install a range of secure cat flaps, including Sureflap, there are a few things that you can do to ensure your cat flap is fully protected.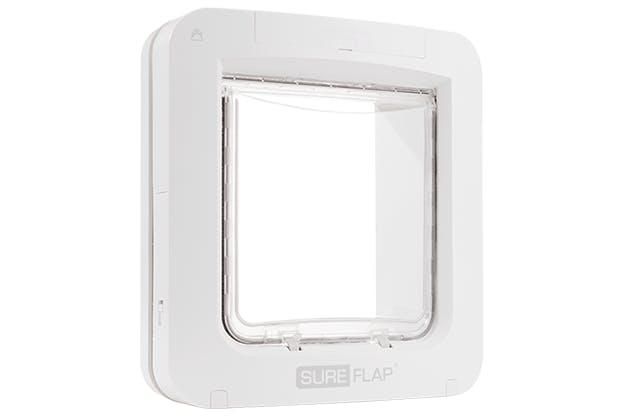 Our Top 5 Tips To Protect Your Cat Flap
Use a 'Beware of dog' sign
Adding this sign is a great way to let the intruder know there is a dog on your property, even if you do not have a dog, because cat signs are not as common. It will also make intruders think twice before entering your home.
Use a discreet location
Installing a pet door in a less obvious location is great. Our cat flap fitters are on hand to help install cat flaps in windows and doors. If you are unsure where the best place to install a cat flap is, read through our blog here.
Install an electronic pet door
Adding an electronic pet door, such as a microchip cat flap, can simplify your life. A special tab could be added to your pet collar or implant a microchip so only your pet can enter and leave your home whenever it wants.
Use a pet door lock
Even though many pet doors come along with plastic locking covers, you can always upgrade to enhance your pet door to get a heavy-duty lock.
Use a correct size pet door
Pet owners often choose larger pet-size doors and intruders, making it easier to break in. You need to ensure you get all the correct cat measurements and find the best-sized door suited for your cat.
Get in touch with a cat flap installer
If you need help choosing the right-sized pet door, our fitters will be happy to guide you through it. Simply send us a message using our contact form, and we'll get back to you shortly.