Window Repair Services in Croydon
Here at Hunters Glass Ltd we can offer all aspects of window repair and glazing services all over the Croydon area. Whether you are after a general window repair or an emergency glazing service, for either a domestic property or a commercial building, we are happy to help. Please contact our team today on: 0330 133 1655 or email us at: enquiries@huntersglass.co.uk
Glazing Services in Croydon
There can be many reasons that your windows need repairing and our team of glaziers here at Hunters Glass Ltd are ready to help. Some of the most common reasons that domestic or commercial glazed windows need repairing are as follows:
Misty of foggy windows
A broken seal on a window or door can mean it is constantly fogged up. This is when moisture or water has been able to gain access between the two panes of glass.
There's been a break-in
A break-in can be very frightening and ou glaziers are here to help get your property safe and secure as soon as possible! So if you are in need of an emergecing glazing services in Croydon, we are here to help.
Hunters Glass Ltd can offer an emergency glazing service. This glazing service is a 24/7 service and is ideal when it comes to broken windows and doors. Our glaziers in Croydon will initially board up any smashed windows before replacing the broken glass as quickly as possible.
Our expert glaziers at Hunters Glass Ltd, based in Croydon, are always on hand to help you with your window repairs. Our glazing services include:
If you would like to know more, please get in touch by viewing our contact details down below.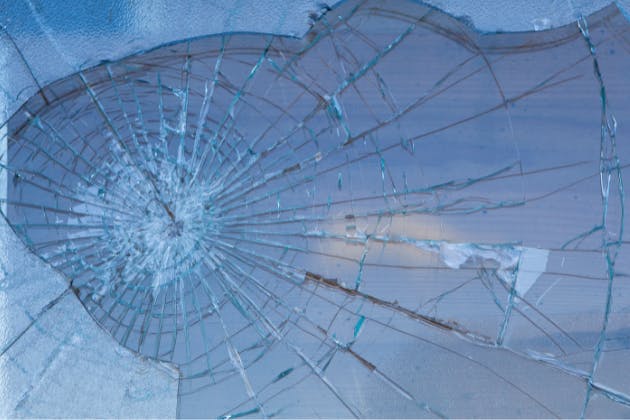 Does my window need repairing or replacing?
There will always come a time when your windows will need replacing instead of repairing, often because a replacement can be more cost effective in the long term. The team here at Hunters Glass Ltd are on hand to offer any advice needed. Our glaziers in Croydon have put together a list for customers to follow when it comes to determining if the windows on their property need replacing.
Extensive Mould
When the windows in your home become a breeding ground for mould it is highly advisable to replace them. This will get rid of the mould and damp issues. The excessive mould has developed because the seals in your double glazing windows will have gone. Mould is a very nasty health hazard.
Windows become hard to open and close
Windows can become harder and harder to open and close. Over time, wooden window frames can warp and aluminium window frames can corrode. This results in your windows becoming increasingly hard to open.
Excess noise and drafts
The joints in the windows of your home can become loose over time causing unnecessary drafts and excess noise. Constantly repairing worn out windows can become expensive as a replacement will actually finally solve the issue.
Energy efficiency
Ensuring all of your windows are modernised and double glazed will help keep your home more energy efficient thus keeping your energy bills down.
Get in touch
Please get in contact today with a member of our team on 0330 133 165 or by emailing us at enquiries@huntersglass.co.uk.