Double glazed windows and doors are highly beneficial throughout the winter, in this blog, we explore the advantages that come along with double glazing during the summer. Find out more by upgrading your double glazing to help improve your home by carrying on reading or call our expert glaziers on 0330 133 1655.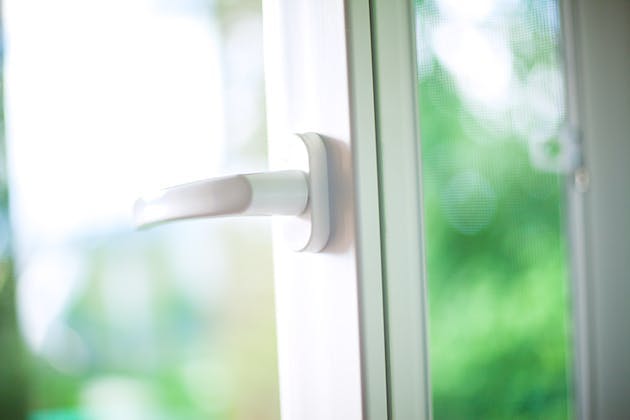 Can it help protect your home during the summer?
Did you know that double glazing can help reduces the chances of discolouration and potential damage caused by UV rays? It does not completely block UV, but with the increase in technology, newer windows come along with a film to help protect you and your belongings.
Does it help keep you cool?
Double glazed windows and doors help insulate your home, ensuring all heat is kept inside of your home during the winter period. The gap in between the two glass panels are sealed with a non-conductive gas, helping keep cool air to be trapped on one side, making it ideal during the summer. This will also help you have money because you will not have to invest in an air conditioning unit.
Does it help if you have any allergies or hayfever?
Choosing the right double glazed unit can help prevent any allergies. As the humidity increases, the amount of dust particles and bacteria in the air also increases, having vents adding to your double glazed windows will increase airflow, reducing the chances of you experiencing hayfever or suffer from any allergies.
Improves Home Security
Yes, that is right! Double glazed windows and doors can help prevent the chances of your home from getting broken into. The reason for this is because double glazed units are tougher and harder to break into, making them a great deterrent for any potential criminals.
If you would like to know more about our emergency glazing services, get in touch with our glaziers throughout London, including Fulham, Chelsea, Tooting and Wimbledon by calling us on 0330 133 1655!